Use Hypothes.is to Collaboratively Annotate YouTube Videos
The social annotation tool Hypothes.is has recently enabled the ability to annotate YouTube videos. YouTube videos.
Note that this feature only works for YouTube videos that have a transcript. The annotations will appear on the transcript that appears alongside the video.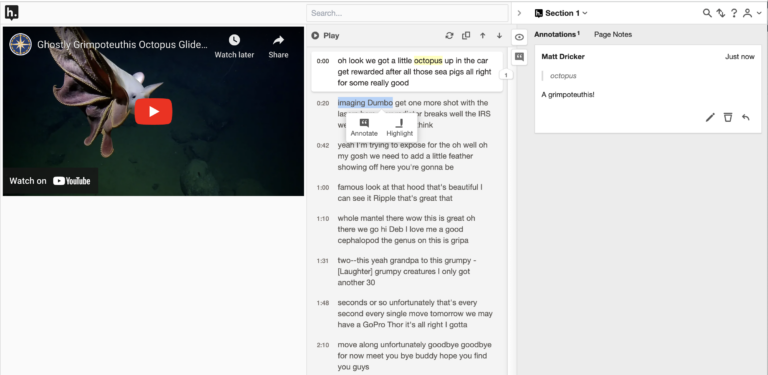 Follow these instructions to enable Hypothes.is in YouTube videos within your Moodle course.
Some instructional uses of this new feature may include:
Creating a space for students to share their thoughts about the video as they watch.
Providing a way for students to feel as if they are chatting with their peers as they view the video, sort of similar to a watch party or the experience of watching a film or video with your friends when they are in different locations and chatting about it in real-time in an online space. (Hypothes.is supports both synchronous and asynchronous annotation activity).
Asking for students to annotate with their responses to a specific part of the video. You may consider "seeding" Hypothes.is with your prompts to generate these responses.